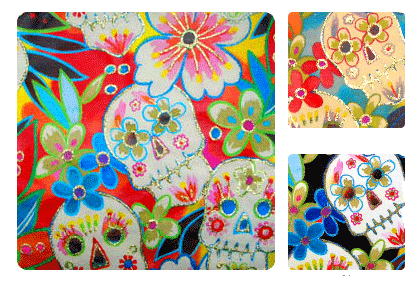 Azucar, pretty sugar skulls with glittery bits!
Cute Piñatas, I really love this one, it would make a great fabric to brighten up kid's rooms.
And finally, what's not to love about Señor Burrito?
Hoping to have these prints in my eBay shop as soon as they are available, they currently have a vague ship date of June - August, so hopefully not too much longer to wait.
Based in Burbank, California
Alexander Henry Fabrics
lead the industry with its cutting- edge, conversational print designs. They introduce new collections twice a year and although their collection is vast, I stick with just the Folkloric range as this fits nicely into my Mexicana collection.