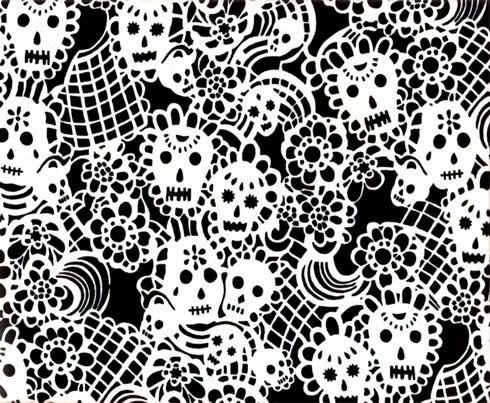 After much pondering, I have decided to put up for sale, the last few yards of Florade los Muertos, an out of print fabric from Alexander Henry's 2004 Folkloric range. I managed to get about 14 yards of this a couple of years ago from a US fabric seller, of course that was when the dollar was weak, so it still made sense to be able to buy for resale then. I had plans for these last few yards, but it occurs to me that since I don't own a sewing machine and can barely cut in a straight line, there are probably others more worthy of owning a precious fat quarter or two of this wonderful dreamlike mix of day of the dead and papel picado design. For those who find it, enjoy!

I adore AH's Folkloric fabric range, and am sad to see the passing of some fantastic prints, I hope one day they will make a return to print, we can but hope!
Loteria, this was the funkiest fabric ever, and I kick myself whenever I remember I never kept any back for myself! It was available with black, natural or tea backgrounds.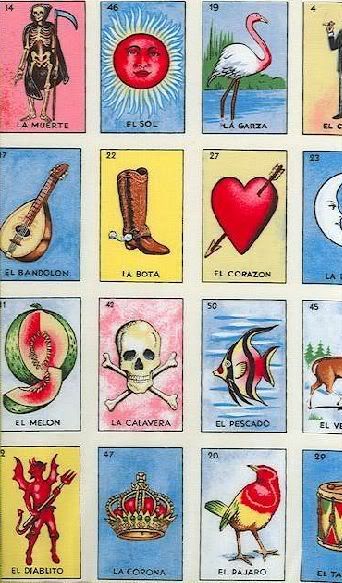 Cabeza's, this one was available in black, white, red and turquoise backgrounds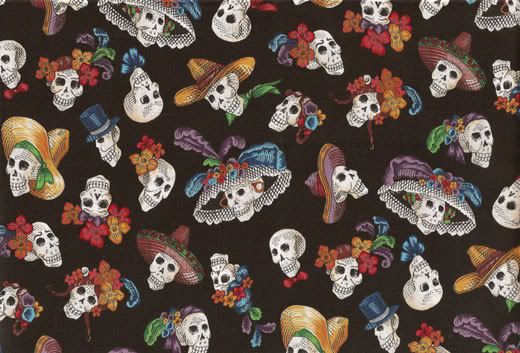 Star Signs - I managed to get about 10 panels of one full repeat of this wondrous fabric, it came about 24" x 24", perfect for one-off projects!